DEMOs and Trials
Live Sitebuilder Demo for you to play with.
Click here to go to the demo now.


For security reasons, the demo will have some limitations, but most of the page types and features of Sitebuilder are there and will allow you to design a site immediately.  You can even change the language of your Sitebuilder Interface immediately.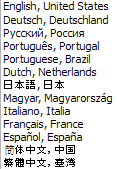 ---
Elegant Simple C5 Site for you to review.
Demonstation of an elegant simple Concrete5 website we or you can create for yourself within an hour.
You can vew the C5 demo website here.
The C5 demo site includes: 

Home Page,    About Page,    A top Blog Page,    Blog Pages,   
Tags,    Chronological Archives listing,    Built-in Search function,    Site Map,   
Contact Us page with functional form,    An anti-spam feature,    Guestbook
You can add much more pages, styles, and features once you got hosting from us.